TWIN's managers combined have more than thirty years experience in investigative activities. TWIN can address your problem with expertise. We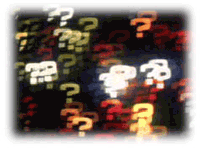 have successfully concluded:



Major fraud investigations


Multi-million dollar loss recoveries


International special operations


Asset location, tracing, and forfeiture support


Interview and interrogation


Support of criminal prosecutions

TWIN can determine how a loss occurred, so as to prevent future occurrences, and assist in recovery of the assets. We have the technical ability to use the latest electronic surveillance, and we have developed an extensive network of experienced investigators throughout the world. TWIN's managers supervise all work personally, ensuring the highest quality work product.

Our associations with current and former law enforcement, and international information professionals, enable TWIN to provide comprehensive global investigative and consulting services. TWIN gives you what you should expect from a full service investigative company.

One of the fastest growing areas for fraud professionals is the prevention and detection of fraud, as opposed to investigation after the fact. The first step in any proactive approach to fraud control or loss prevention is to conduct proper site surveys, and to involve corporate management in the process. TWIN has consulted with companies in various industries, from freight forwarders at airport terminals to financial institutions in Puerto Rico. TWIN has assisted major corporations in developing employee screening and due diligence procedures, in compliance with the ever-changing local, state, and federal regulations.

---
Home | Investigations | Research | Seminars
International | Contact