The Research and Analysis Department at TWIN operates both within the United States and internationally. It conducts a wide variety of investigative support activities including, but not limited to: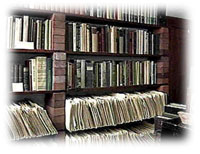 Due Diligence Inquiries, to ensure that an individual or business entity is an appropriate and suitable partner for employment or business transaction;


Litigation Support, to include general background examinations, evidence development, and assets tracing;


Corporate Investigations, in support of the investigative effort, to include commercial fraud, inventory theft, loss recovery, asset analysis, money laundering matters


Insurance Defense Investigations; and


Employment Screening for all levels of employees, from upper management to frontline. TWIN can obtain personal and employment references in most countries and in most foreign languages.

The Director of TWIN's Research and Analysis Department has been directly involved in conducting investigative research inquiries for Fortune 100 companies. Its Director has also assisted in multi-million dollar recoveries, international money laundering cases, securities fraud cases, insurance investigations, and theft of proprietary information.

TWIN's Research and Analysis Department also conducts volume employment screening for major corporations and organizations.

In many cases, research alone can solve the problem. TWIN welcomes the opportunity to discuss your requirements.


---
Home | Investigations | Research | Seminars
International | Contact